Acts of Service: The 'Home of the Good Guys' on Giving Back
BY SMDC
• 7 min. read
SMDC, the "Home of the Good Guys," empowers residents and employees alike through people-centric volunteerism programs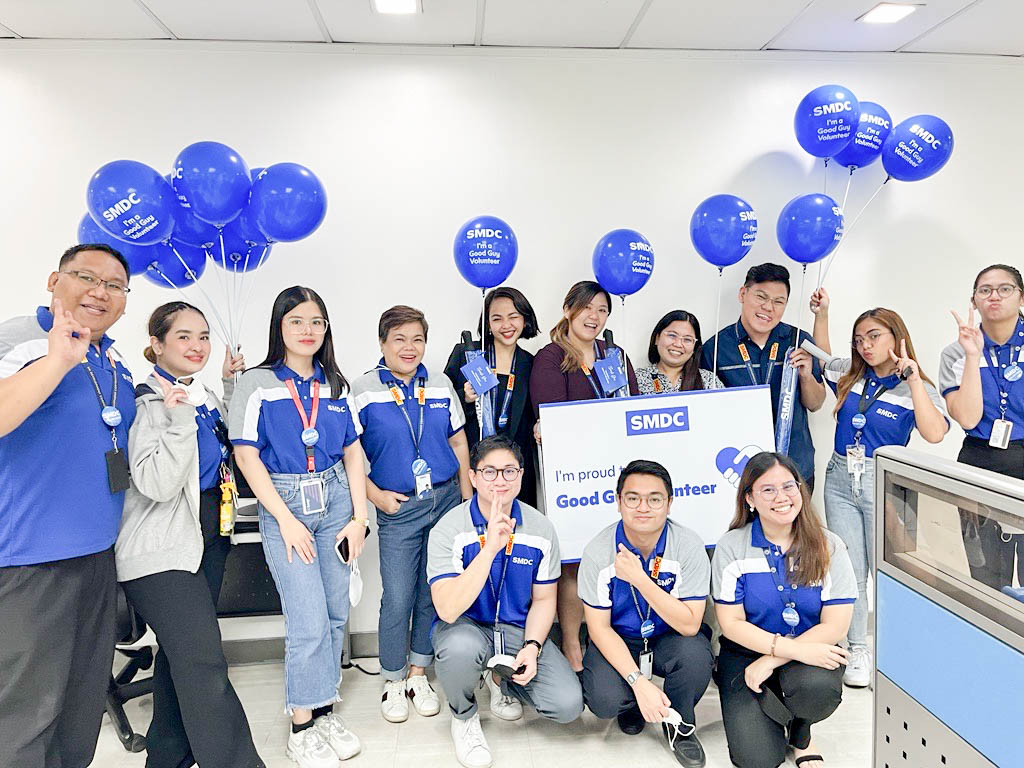 Doing good, they say, entails not telling anyone what you did, for it's your actions that should and will speak for itself. For "The Good Guys" at SM Development Corporation (SMDC), acts of kindness are more than just lip service. Community building has always been integrated in its developments, ensuring everyone's needs — from the staff and residents' to partner communities' — are considered and met through civic and government partnerships among SMDC employees, local government, police and health authorities, and SMDC residents.
The helping hand badge is your signal that an activity in your SMDC community is open for volunteers.
SMDC is committed to community-centric service through its four pillars: creating safe and secure spaces; empowering communities; nurturing health and wellness; and developing sustainable communities.
The Good Guys Movement is at the core of these pillars — bringing residents and employees of SMDC to share their time and talents as a way of giving back to SMDC's properties and from nearby barangays to learn new skills, to volunteer to serve the community, and to interact as a market, among other collective community actions in programs such as The Good Guys Go Green, The Good Guys Weekend Market, The Good Guys Start Up Bootcamp, The Good Guys Health and Wellness Caravan, and The Good Guys Job Market Caravan among others.
"[SMDC's community initiatives] made me feel proud that I am part of a company that has initiatives on reaching out to the community." —Jhona D. Solomon-Mojica, Lease Administration Assistant, SMDC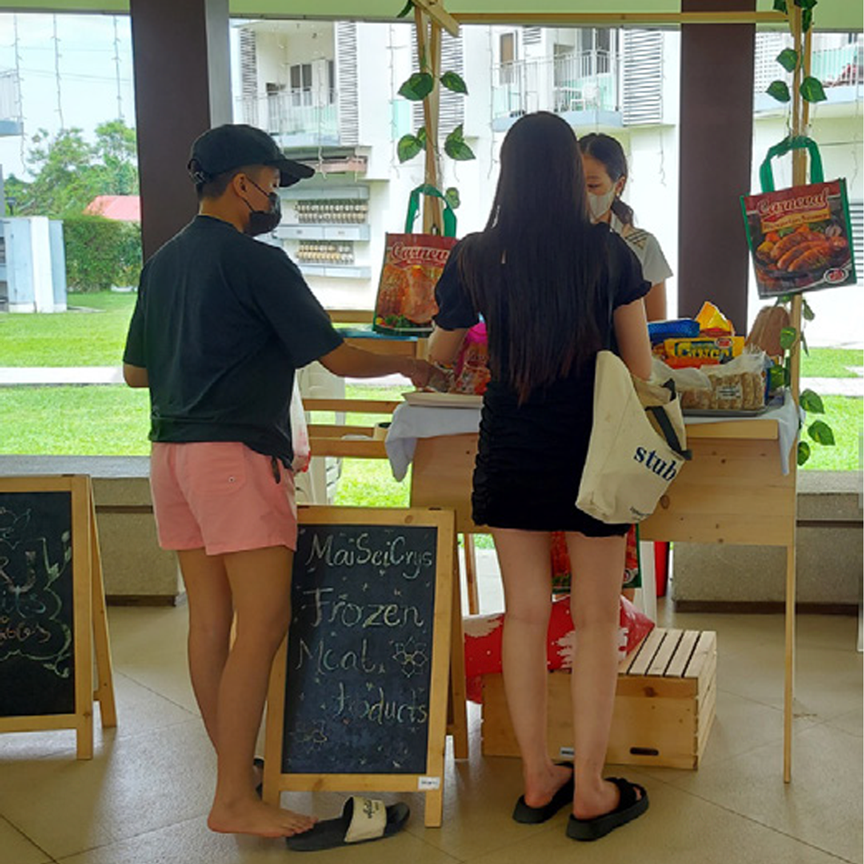 The Good Guys Movement at Work
Each program serves a specific purpose and sector of society. Take for example, The Good Guys Weekend Market. SMDC developments bring together enterprise-minded residents to market their wares, products, produce, and even self-made items to the general community. Another program that champions entrepreneurship and financial literacy is The Good Guys Start Up Bootcamp through its various seminars and talks. Connecting communities to employment opportunities, meanwhile, is The Good Guys Job Market Caravan.
Other than helping people through financial and entrepreneurial fronts, SMDC also champions holistic and charitable causes through The Good Guys Health and Wellness Caravan that offers free medical checkups and access to medicine as well as wellness forums, and The Good Guys Volunteer Movement that empowers members of civic society to perform acts of service through volunteerism.
But to truly understand how the Good Guys' actions have impacted the communities it serves, look no further than the people who are testament to the goodness generated through these programs. They are selfless SMDC staff and residents who dedicate their time and effort for the greater good.
For these volunteers, giving is not a one way street. At the end of the day, those who are helped by the programs ultimately also impact volunteers looking for a greater sense of purpose. As one volunteer resident said, "The Good Guys Volunteer Movement offers vast opportunities for me to give back to my community and transcend myself in Maslow's pyramid of needs. It is a win-win situation."
It also doesn't matter how small or big the acts of service are, because, as one volunteer puts it, in the end, these still add up to something that can make a difference and an impact to the community. These partnerships also strengthen community ties, encouraging fulfilling interactions and forging lasting relations.
Ultimately, volunteers hope that more than just goodwill and kindness, beneficiaries also imbibe among themselves the very spirit that enabled these programs, that they too might someday also impact their own communities and maybe even neighboring ones, magnifying SMDC's message of goodness.
Article is from The Good Life magazine. To read our new issue, click here.