Local government of Carmona partners with SMDC to develop world-class township project
December 10, 2021 • 3 min. read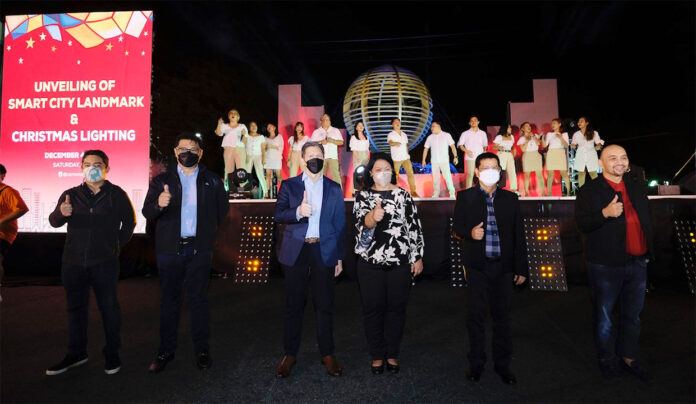 The Municipality of Carmona and the country's leading residential real estate developer, SM Development Corporation (SMDC) Corporation unveiled a modern landmark for its future township development in Carmona, which is expected to transform the first-class municipality as Cavite's focal point for investments.

The unveiling of the Landmark was spearheaded by Carmona Mayor Roy M. Loyola, and in attendance was SMDC President Jose Mari Banzon, last December 4, 2021, Saturday at the Town Plaza along Governors Drive.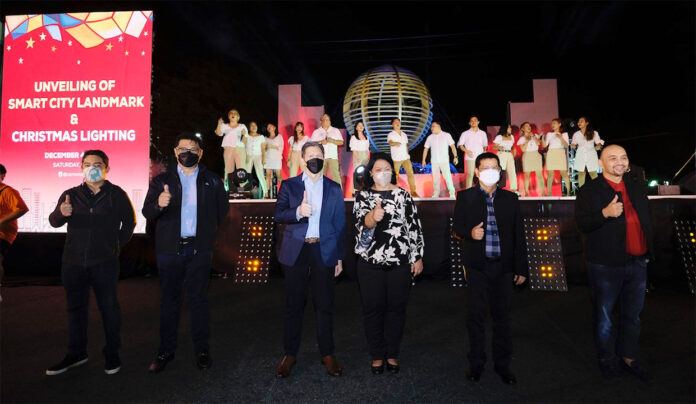 "My fellow Carmonians this landmark signifying the strong partnership between SM consortium and our local government in our endeavor to establish Carmona as the next Smart City in the Philippines" Mayor Loyola said.
Further, Banzon underlined that his company and the Municipality of Carmona share a common vision – that of building a community that takes care of its residents and neighbors where they are able to live a good life in an environment of peace, contentment and progress, amid green surroundings.
From left to right: ALALMEDA & Company Executive Directors Jose Cobarrubias and David Tanael, SMDC President Jose Mari Banson, Cavite 5th District Congresswoman Dahlia Loyola, Carmona Mayor Roy Loyola and Cavite Board Member Paolo Crisostomo posed for photo during unveiling of Smart City Marker at Carmona Plaza in Carmona, Cavite last Saturday. The unveiling ceremony signifies the partnership between local government of Carmona to build the new Smart City in the country.
"Our founding chairman Henry Sy Jr.'s vision is to build a nation of homeowners, where Filipinos have access to everything that they may need in order to live the good life today and for generations to come, in a community that allows them to live happily, healthily, securely and sustainably," Banzon said.
Apart from the unveiling of the landmark, performances of local groups, Christmas lighting and fireworks display activities were also witnessed by the attendees.
And to heed the minimum health standards and ongoing protocols mandated by the Inter-Agency Task Force (IATF), only 250 guests were allowed to join the ceremony.