5 reasons why Lee Minho is a certified 'Good Guy'
BY Inquirer.net
• 3 min. read
For leading property developer, SM Development Corporation (SMDC), the motto 'Home of the Good Guys' is an ethos that reflects its core values and principles.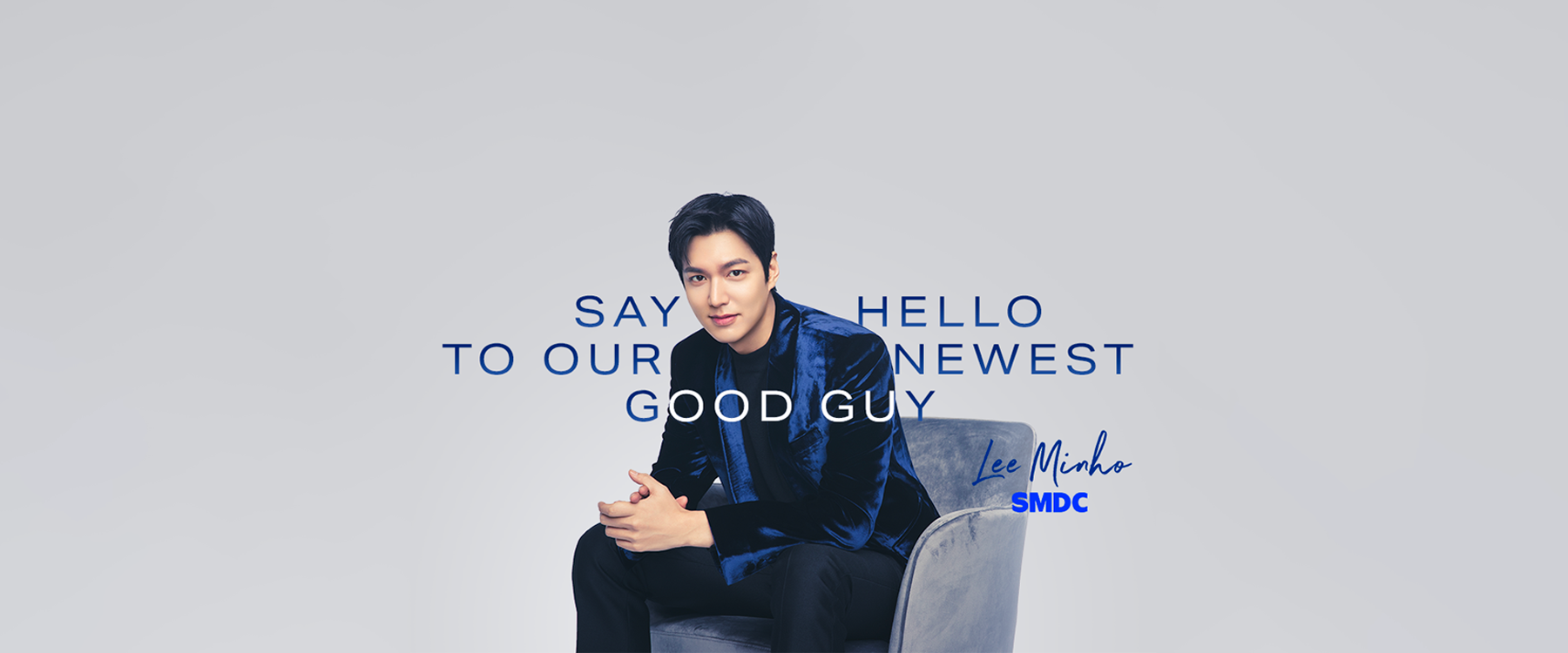 So, when SMDC made a search for its new brand ambassador, the embodiment of "Good Guy" values was a crucial criterion, and the Korean Actor Lee Minho was the perfect pick.
A philanthropist who set up a donation platform to champion the causes closest to his heart
In 2014, Lee Minho founded PROMIZ, a donation platform that focuses on children, animals, and the environment. Purchasing products through the platform allows individuals to donate to various charities and organizations, such as disaster, children's welfare, and environmental conservation.
Through PROMIZ, he aims to encourage people in making a positive impact on the world and inspire others to take action and make a difference in their communities. PROMIZ has received widespread recognition for its impact.
Family is at the center of his life
Lee Minho is known for his love of family. Asked what he likes to do for a good time, he answered, "I spend quality time with my dear family, friends, and loved ones whenever I want to have a good time."
He hangs out with family, friends and staff. His values, known for taking good care of the people around him, reflect the education and personality he received while growing up, which keeps him grounded and focused on what truly matters in life.
Humble and passionate about his work
Lee Minho has been a prominent figure in the entertainment industry for many years, having starred in many drama and movie projects. Even with all that fame and success, he is praised for his work ethic, professionalism, and consideration towards others by his co-stars and production staff.
Lee Minho is known for his humility and for being hard-working. Even in his worldwide stardom, he is grounded and focused on his craft, ever striving to improve his performance and create a positive atmosphere on set.
A beacon of hope and motivation
Acting was not always Lee Minho's calling. During his elementary school years, he was passionate about soccer and dreamed of becoming a professional player. However, he suffered a serious injury and had to give up his athletic pursuits.
This setback led him to explore acting during his sophomore year in high school, and he discovered that it was his true calling. He worked hard to hone his craft and has since become one of the most well-known and respected actors in the industry.
Values the unwavering support of his fans
Lee Minho has often said that his fans are a source of motivation and inspiration for him, and that he is grateful for their support and love. He said that his fans' unwavering support has been the driving force in his career and that he will continue to work hard to repay their love and loyalty.
In one fan meeting, he said, "I am always thinking about how I can give back the love I receive from my fans. I am who I am today because of my fans." He has also spoken about how much he enjoys interacting with his fans and making them happy.
To stay in the loop about SMDC's newest 'Good Guy,' follow SMDC on its official Facebook, Instagram, YouTube, Twitter, and TikTok accounts, or visit the SMDC website.