An SMDC community member shares his passion for basketball through social videos.
• 3 min. read
While every dream is born from one's imagination, it is reality that often makes a way for people to turn that dream into a living, breathing passion.
For Joshua Parayno, basketball and fitness are things he couldn't imagine himself and his life without. "I don't know what I would've become, hadn't I joined my friends who were then into basketball."
Parayno, a 22-year-old working student, never thought he would be a content creator, and even known for his basketball tricks. "My first sport was football when I was in grade school — but then my friends invited me to join a basketball tricks group. At first, I didn't know what I was doing, but when I learned the basics, it was a very rewarding experience for me."
He then created a YouTube account four years ago to share his knowledge of sports and his newfound passion. While the channel has now garnered over 4,000 subscribers and over 34k views, Parayno admits he is still honing his content creation skills — for instance, brainstorming what content would be relevant and engaging for his audiences.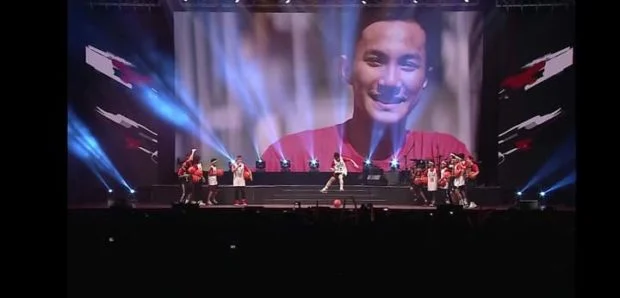 "I have home workout tips and training essentials. I believe the pandemic has all of us cooped at home. That's why I did a bunch of content not just on YouTube, but also on my Facebook and Instagram accounts — to help people take care of themselves," added Parayno.
Over the years, Parayno learned to master his craft and got featured in various shows. "I never expected I would be among the Top 5 in Bangon Talentadong Pinoy during that episode. I just gave my best and believed that God will do the rest," he said.