Enhance your investment portfolio with SMDC: A safe, practical property choice
• 5 min. read
Real estate is among the safest options for investors diversifying their investment portfolio, said Randell Tiongson, one of the country's most respected personal finance coaches, during "InqTalks: A Dialogue with The Experts."
A Dialogue with The Experts
Tiongson, an advocate of life and personal finance, packs nearly three decades of experience in the financial service industry. He is also a director of Registered Financial Planner Institute Philippines.
"It's a great tool for diversification," Tiongson said. "Of course, you shouldn't put all your eggs in one basket—that shouldn't be your only investment. But I always recommend that it should always be part of the portfolio."
The speaker enumerated the "biggest attractions" for property investing: real estate's value appreciation in the long term, credibility as an inflation hedge, and ability to provide extra income.
SM Development Corp as an Investment
Case in point are SM Development Corp.'s fully integrated projects, whose prices and capital values have significantly appreciated over the last decade. Such appreciation can be attributed primarily to these projects' strategic and central locations, which afforded residents enviable proximity to key business districts, establishments, institutions, and infrastructure.
Add to that SMDC's pioneering integrated mall lifestyle, which has since provided residents better opportunities for growth.
"It, generally over the long term, creates capital gain or value. It may not be drastic but the value goes up especially when you're looking (at a) 10- to 20-year horizon," he explained. "(If) we look at a historical perspective, it grows better than inflation… I can be sure that the money, if it's not invested properly, my P3 million will lose its value in 10 years, but my property will grow ahead of inflation so that if I sell that property 10 years from now it's more than my P3 million today."
"The third one is that we can actually earn from property," he added. Experts often advise participants in the stock market to keep their assets when rates are low in the meantime. Such is not the case for real estate because their owners can earn by renting out their properties through traditional methods like leasing or registering with platforms such as Airbnb.
Inflation and the pace of the post-pandemic recovery should prompt investment in property today, Tiongson said.
"Inflation is really gonna eat up on the value (of your) money… While I'm really looking forward to economic recovery, it's gonna take longer than what we expect it to be. People are looking at property saying, 'I'm gonna put it here for now because my values will be protected,'" he further explained.
He also pointed out that property is resilient to change or instability in the investment world. Plus, people can still take advantage of pandemic-induced bargains like low down payments, promos and flexible payment terms.
"I think more than ever, it's a good time—well it's always a good time to buy property— but the signals are telling me that … you should start including property to your portfolio now," Tiongson remarked.
Discernment is key, however. Are you mature enough for the commitment? Are you buying the right property? If you can say yes, however young or old you may be, you are likely mature enough for this endeavor.
Most can't pay property in full and instead opt to amortize. Thus, people wanting to buy should see if they can pay the recurring expense: "It goes back to your ability to generate income and manage your finances… Of course, investing is great, but it's not the only thing that we spend money on."
Do not let gimmicks or the mad dash trick or pressure you, Tiongson however warned. One must instead consider several factors when entering the market.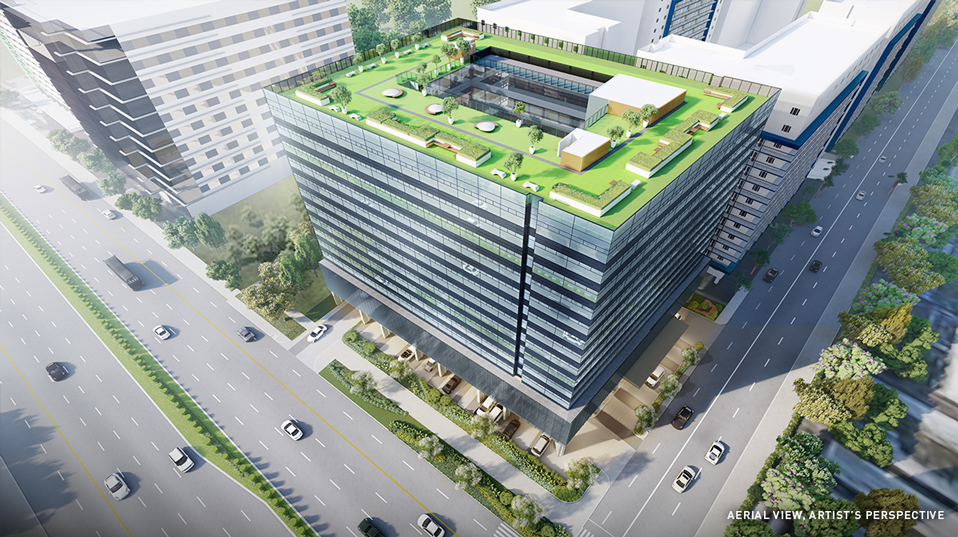 "You have to buy a property that's in a good location because if you buy a property that isn't, it's a risk… There [should be] a compelling reason for you to live there. Especially now that we're coming back to work, we should see an uptick of people going back to these CBDs, these areas near schools and offices," he said.
"You have to buy from a reputable developer because there's risk there, too," he added. "Look at their track record. You can start by going around… Do they finish their projects on time and are they able to maintain them afterwards?"
These aspects make SMDC a strong brand to invest in. Designed for an "integrated mall lifestyle," its properties are centrally located, well-maintained and regularly updated for emergent needs and sensibilities.
SMDC in your Investment Portfolio
Beyond financial readiness, the quality of the project and the trustworthiness of the developer, also consider your objective for taking the property—whether you'll use it as a primary residence or as an income-generating asset.
"That's why buying property can never be whimsical. I've made a mistake myself," Tiongson said. "First and foremost, make sure that you are prepared financially, emotionally, spiritually… Second, when you commit to that, be patient… Lastly, enjoy also. You bought a property. Enjoy the fruits of that."