Fame Residences: Riveting Eminence in Central EDSA
• 5 minutes min. read
As a superhighway and a major vein that connects to five major central business districts — Ortigas, Makati, Bonifacio Global City, Quezon City, and the Mall of Asia Complex — famed EDSA, is undeniably the lifeblood of city living. Being at the crux of it all presents a life in the spotlight. At a time when luxury means unrivaled accessibility, SMDC's Fame Residences is the name of the game.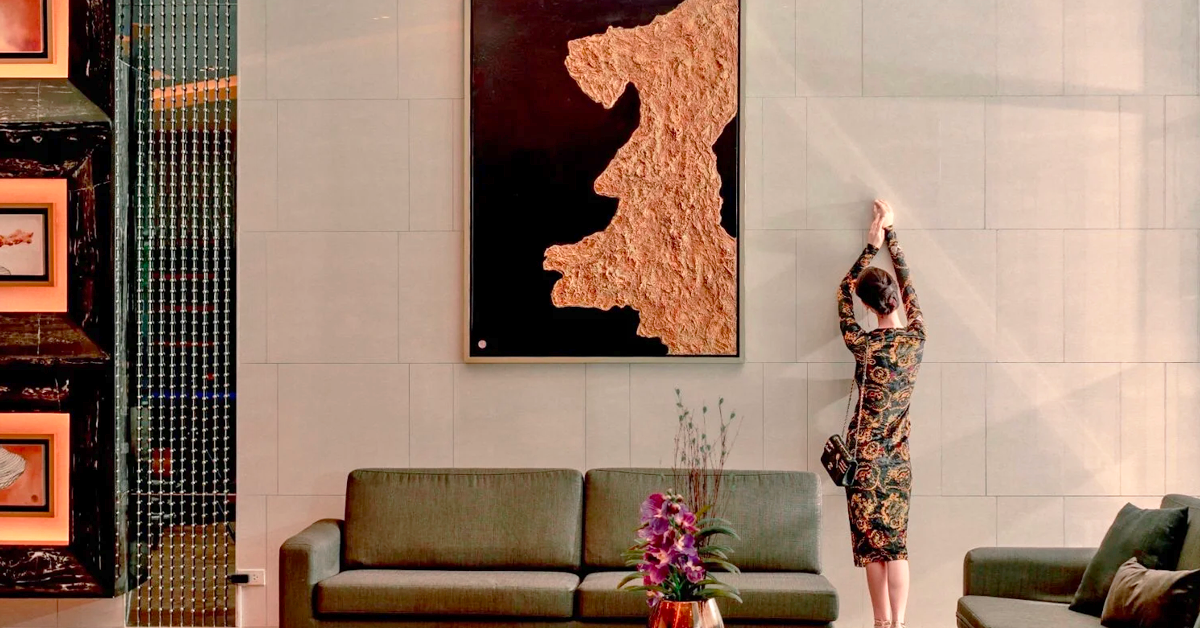 Brazed Confidence to Vie for
Envisioned for a high life in the heart of the metro, Fame Residences is a four-tower, high-rise residential development donning nothing but boldness and glory. The posh enclave marks a resplendent landmark along EDSA in Mandaluyong City. Gold curtain walls run down its proud facade, and luminescent ribbon lights graciously complement its lustrous personality.
What makes Fame Residences such an envied address is the fact that it's the melting pot of vivacious individuals with the most versatile lifestyles. Fueled by an impeccable selection of business, leisure, entertainment, and hospitality establishments, Fame Residences lives and breathes confidence. Its strategic location is akin to a red carpet — allowing you to strut anywhere and everywhere to live the life you're meant for.
Fit for a Star
Deriving inspiration from Hollywood, Fame Residences was designed to mimic the artistry of the beautiful and excellent. Its interiors set a premier tone for the development, with understated elegance, uncompromising attention to detail, and stunning works of art giving character to the space.
The lobbies at Fame Residences, for one, immediately give you a sense of prestige. It's a first-class welcome resemblant of hotels around the world, created in deference to the residents' style and eminence.
Gold, iridescent walls follow you around like a paparazzi. Silver embellishments and piquing textures on the wall are sure-fire head-turners. Large, airy windows graze your skin with ample natural light, while bountiful flowers soften the upscale atmosphere. Timeless taupe seats go in harmony with glimmering lighting fixtures, while devoted service from your trusty doorman and concierge team make you feel the dazzling star that you are.
Elaborately Functional
Grounded in the belief that a masterfully-planned home is a holistic one, SMDC carefully curates each of their developments to ensure that a safe, sustainable, and affluent lifestyle is conferred to their residents.
With the expertise of internationally-acclaimed design firm, AECOM, the amenity area at Fame Residences was built to elevate the quality of one's home life. The development blends nature and modernity, in response to the new standards of premium that arose in the new normal.
Take a refreshing reprieve at the outdoor lounge, or pick one of the many swimming pools to jumpstart your day with a morning lap. Covered canopies and lounge chairs, on the other hand, allow you to bask in the sun as you spend the heartiest of moments with loved ones. There's an outdoor fitness zone too, if a fiercer, healthier self is what you aspire for. For those with children, there's an open playground where you could bond with your young ones as they play and make dreams of their own.
Fame Residences is all about ambition and reaching the gold standard, and it starts with a lux environment that helps you grind and unwind.
Opulence You can Own
Living spaces at Fame Residences were fashioned to be an arena of self-expression. Whether you're an upwardly mobile professional, a newly-wed looking to embark on a new beginning, a young family planting your roots in the big city, or an investor hoping to reap the rewards of a coveted address, you're sure to find a rewarding home and investment at Fame Residences.
Revel in the vibrance of Central EDSA at Fame Residences and enjoy ethereal beauty, brought to life by no other than SMDC.
To know more about Fame Residences, follow SMDC on Facebook, Instagram, YouTube, and Twitter, or visit the SMDC website.