Home of the Good Guys: Now and Beyond
BY SMDC
• 12 min. read
More than just an ethos, this is what "The Home of the Good Guys" means for SMDC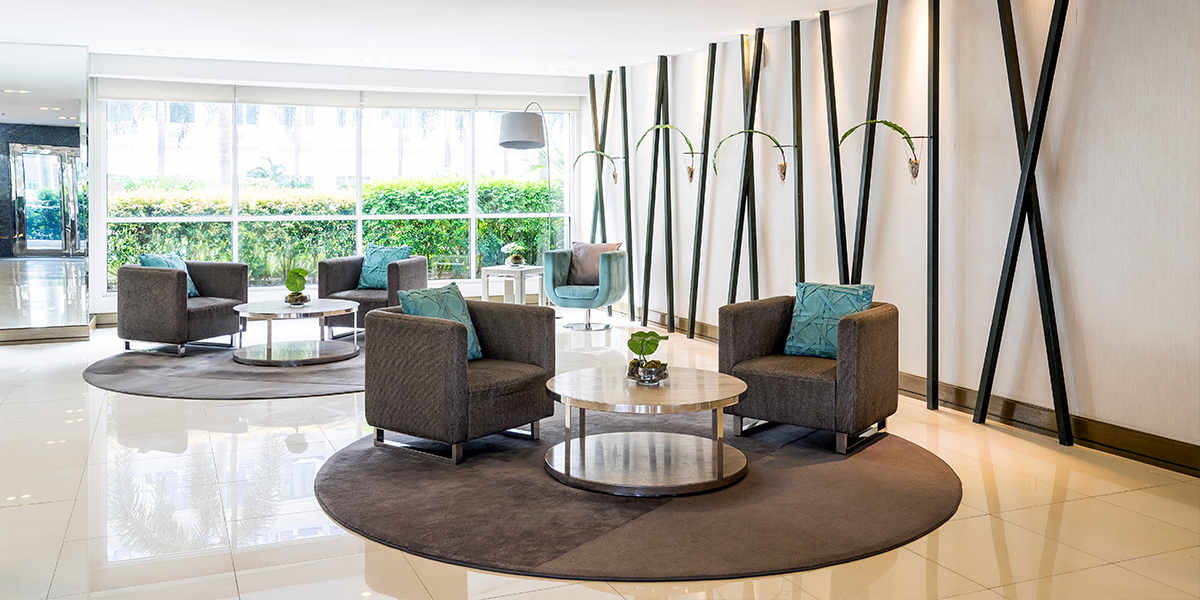 SM Development Corporation (SMDC), the "Home of the Good Guys," stands stronger than ever, especially now with housing as an investment made all the more compelling. With the steady recovery of the real estate sector, and property prices continuously growing despite looming inflation, there is no way but up for DOT Property Philippines' "Developer of the Year" for 2022. SMDC President Jose Mari Banzon is confident that SMDC is primed and ready to build a nation of homeowners as we transition into a post-pandemic world.

Predominant in ready-for-occupancy projects of SMDC in Makati such as Jazz Residences and Air Residences, and projects in the Mall of Asia Complex like Shell Residences and Shore Residences, a record of 80- to 90-percent occupancy is an indication that vacancies will only narrow moving forward.

Yet "The Home of the Good Guys" is not banking on this resurgence alone. Ever-responsive to the changing needs of Filipino homebuyers, they, too, are actively making real estate not just attractive but sustainable investments for end-users and investors.

What makes SMDC developments truly worth-it, livable, and future-proof homes anyway? At SMDC, resilience and environmental consciousness are the top markers. SMDC communities promote green living through disaster-ready master plans, energy-efficient features, with plenty of open space and lush greenery, as well as efficient waste management systems.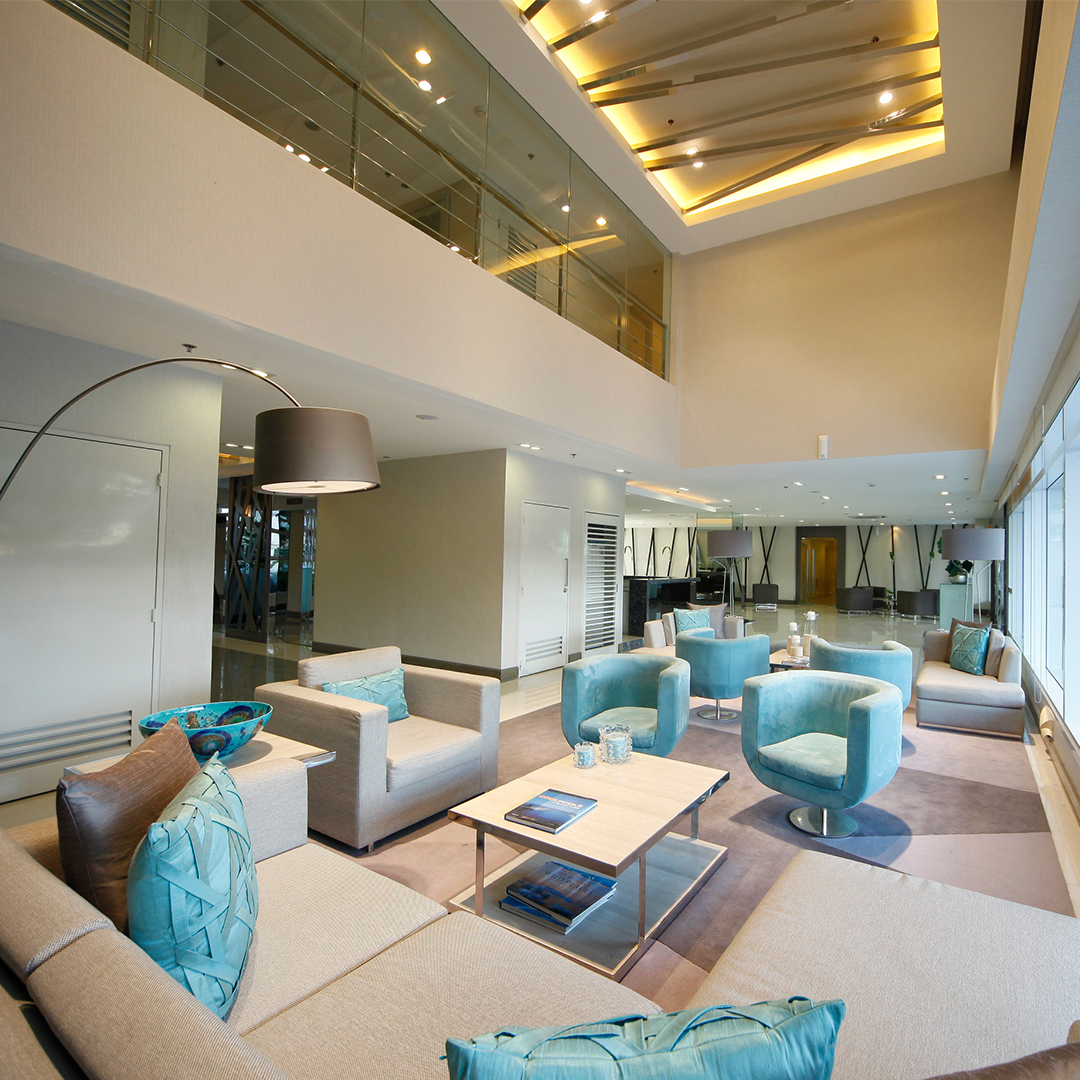 Sea Residences
Sea Residences' resort-inspired grand lobby invites residents and guests alike to sit and maybe even linger.
By strategically building along major highways and economic epicenters, providing interconnected pathways, and integrating commercial environments in each development, SMDC not only encourages residents to walk, cycle, or commute to key places of interest, but also improves their quality of life by giving them unparalleled mobility and, thus, more time for the things that matter.
The be-all and end-all, however, is how SMDC empowers its stakeholders — from their residents, to employees, to partners in the local government — to embody the true essence of being a "Good Guy."
Glade Residences
The Community Hub at Glade Residences promotes community-building both offline and online, with a well-designed al fresco ambiance equipped with robust WiFi.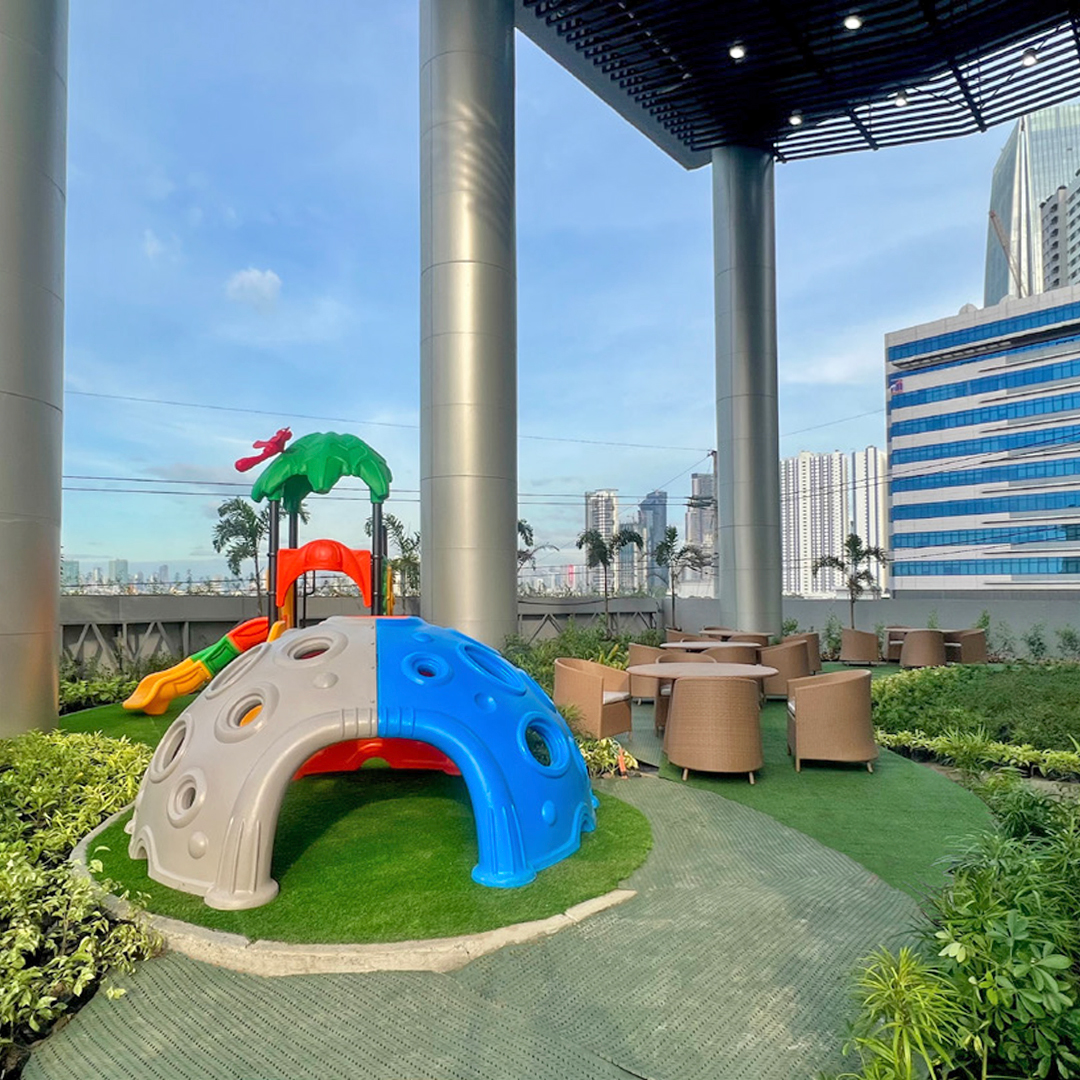 Lush Residences
The Podium Garden at Lush Residences is a patch of greenery amid the city. Located at the amenity floor, it is a verdant rooftop terrace and garden teeming with flora.
SMDC developments are optimized for human interaction, with amenities and communal spaces conducive for personal and interpersonal wellness. Award-winning community programs, on the other hand, foster even stronger ties in the neighborhood. Everyone — including vulnerable sectors of society — is given access to employment and entrepreneurial opportunities, quality health care, and avenues for volunteerism.
Green 2 Residences
Green 2 Residences offers well-appointed spaces where young minds not only collaborate and get inspired, but also build long-lasting friendships.
WHAT MAKES A GOOD COMMUNITY?
Better quality of life is a shared goal when building a community.
For truly meaningful connections, the spaces we cohabit need to be conducive and designed to cultivate inclusive social interactions.
At SMDC, sustainability is at the heart of community-building.


Ultimately, choosing SMDC as your home goes beyond just making a good investment decision. More than anything, it's a choice to be pro-environment, pro-human, and pro-Filipino. It's standing behind a socially-responsible company that strives to bring more Filipinos closer to a holistic, affluent, and sustainable lifestyle.
The "Home of the Good Guys" has been unwavering in this commitment to attainable, master-planned developments that serve as catalysts for inclusive growth, and they will continue to be so in the years to come.