Interconnected railways: Connected lives, unlocking land values
• 5 min. read
We all want to live in a world that is more connected — seamless, convenient and safe. It's what the past two years of living through the COVID-19 global health pandemic taught us. We want everything within reach as much as possible.
Fortunately, this is now taking shape with the development of many transportation projects in Metro Manila. Soon, in the very near future, we will indeed see an even more connected metropolis—from north to south, just like how smart cities should be.
Metro Rail Transit Connected to Major Cities
We are already seeing the completion of the Metro Rail Transit Line 7, also known as MRT-7.
Once complete, the line will span 22.8 kilometers long with 14 stations running in a northeast-southwest direction linking San Jose del Monte Bulacan up to the North Triangle Common Station in North Avenue, Quezon City.
The North Triangle Common Station is a 13,700-square-meter concourse area which will interconnect four major railway lines: Light Rail Transit (LRT)-1, Metro Rail Transit (MRT) 3 and 7, and the Metro Manila Subway Project.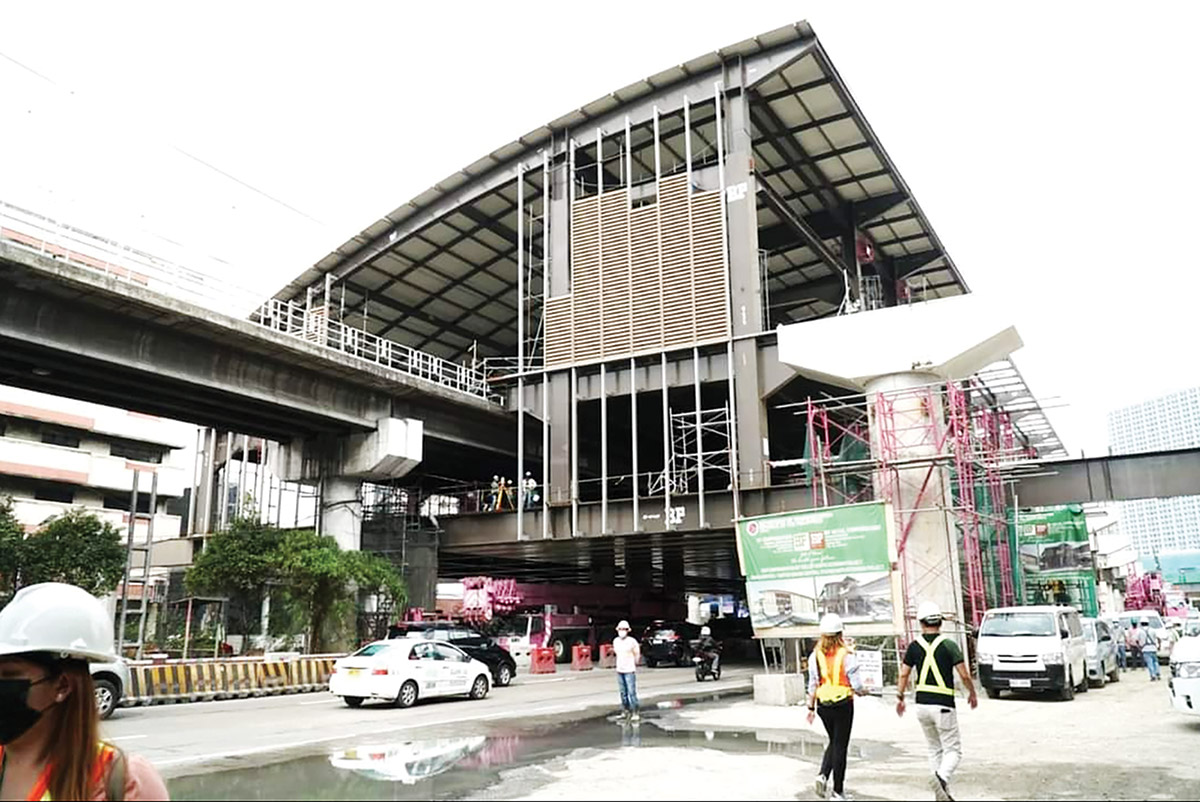 Once fully operational and developed, this much-touted station may be comparable to the interconnected stations in other countries—a hub where commuters can transfer to all existing major rail lines in Metro Manila and transport them toward the rest of their lives.
Think Grand Central Terminal in New York, which is packed with sights as well as dining and shopping options for travelers to enjoy as they continue on with their commute; or the Gare du Nord in Paris, officially known as Paris-Nord, the largest train station in Paris where every journey from or within the City of Lights begins as it is interconnected with several urban transport lines.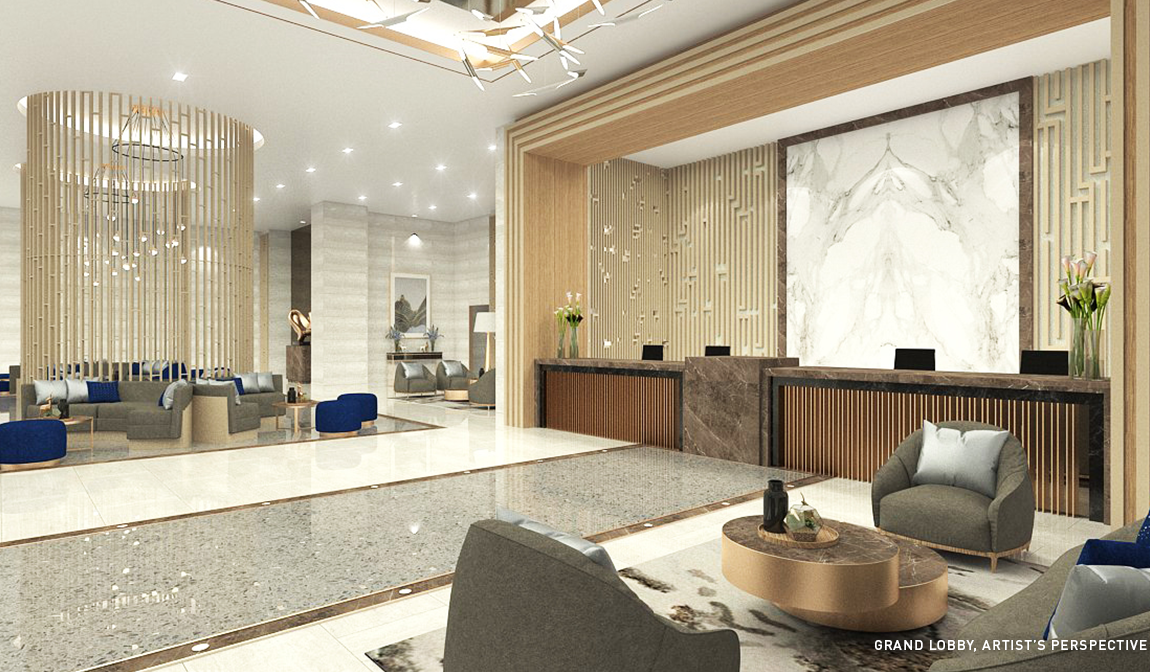 It may also be comparable to Shinjuku Station in Tokyo, which connects central Tokyo with the surrounding suburbs of Japan.
From here, travelers can easily head all the way to the southern part of EDSA, Metro Manila's main thoroughfare, through the MRT-3 line which runs from North Avenue in Quezon City all the way to Taft Avenue in Pasay.
In between, commuters can take the Light Rail Transit 1 or 2 which traverses North to South and West to East, respectively.
Pasay Monorail Connected to Major City Points
But wait, there's more. From Pasay, visitors and residents of the sprawling SM Mall of Asia Complex would soon enjoy an even more connected experience, thanks to a soon-to-operate integrated monorail system connecting the corner of EDSA and Taft Avenue to Diokno Boulevard.
This would make the journey to the SM Mall of Asia in Pasay from Quezon City or elsewhere, a breeze.
The 1.89-kilometer EDSA-Taft Ave. to J.W. Diokno Boulevard transit monorail system aims to provide "seamless connectivity" to decongest and reduce travel time in the area.
Also part of the project is an EDSA-Tramo Flyover Extension, which would likewise benefit motorists going to the SM Mall of Asia complex.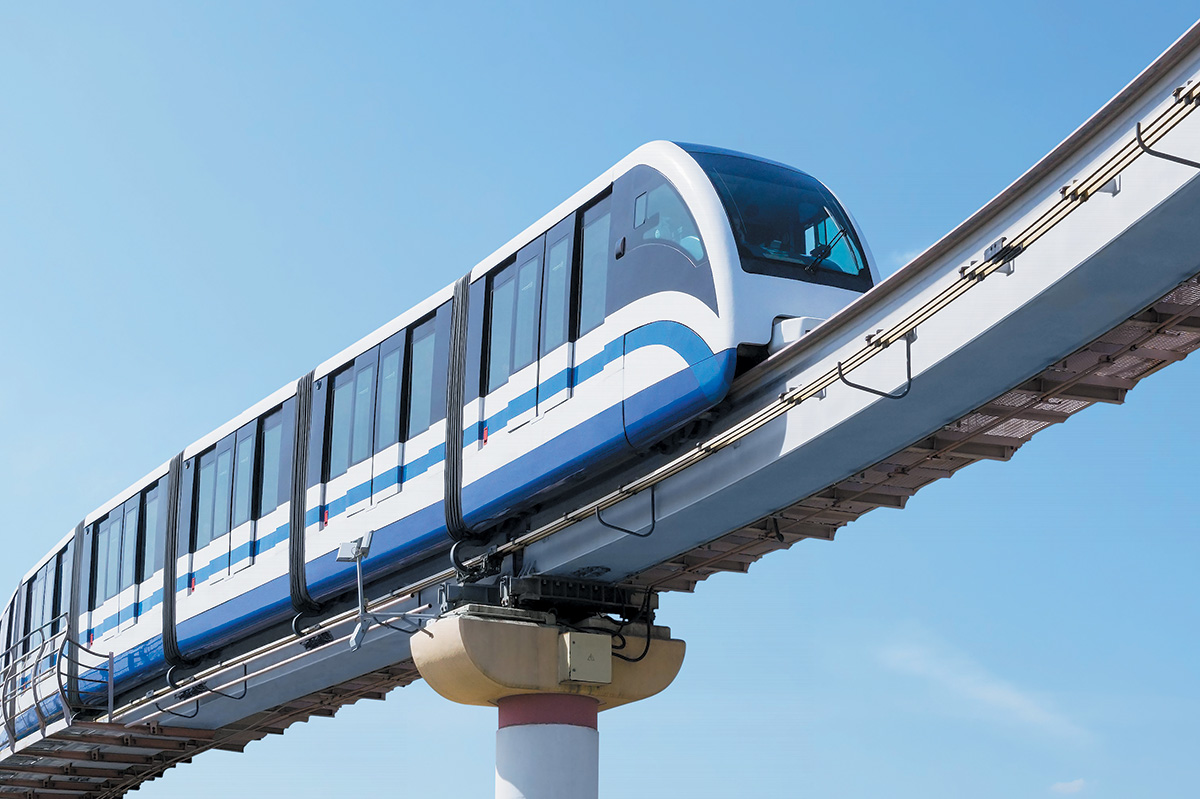 Indeed, according to the Department of Transportation, the project will be integrated and will be interoperable with several modes of transport, including LRT-1, MRT-3, and EDSA Busway; and will also be connected to the EDSA Greenways elevated walkways.
The planned monorail will end at the famed SM Mall of Asia globe, which is in the heart of the complex, which in turn, would be seamlessly connected to the rest of the sprawling estate through walkways.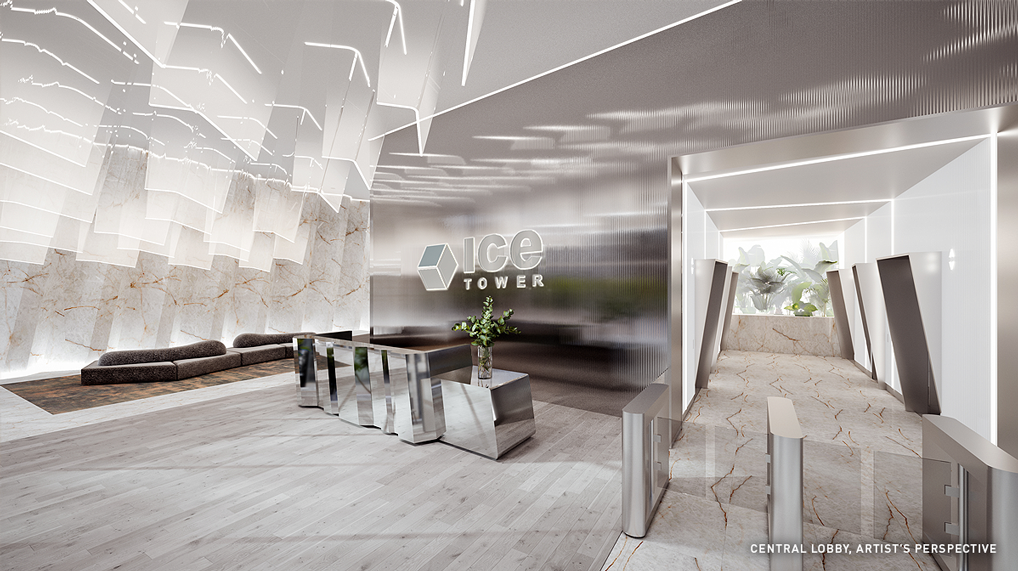 Covered walkways will make practically every establishment in the vast residential-commercial complex accessible, rain or shine, to the monorail's main station at MOA. This will surely make visiting, working and living in the SM MOA Complex as pleasurable as possible, similar to smart cities all over the world — from Hong Kong to Singapore to Copenhagen.
This is especially good news to visitors and stakeholders alike because SM Mall of Asia would be even more connected than ever before to the rest of the Metro.
The Department of Transportation and the Pasay City government signed the agreement on the project in September last year and its completion is expected in a few years' time.
Easier Travel When It's All Connected
The result of all these transportation projects is stronger interconnectivity in Metro Manila which would certainly benefit each and every Filipino, especially those residing in residential developments that are in close proximity to these transport hubs.
Take for instance SM Development Corp. (SMDC). One will easily notice that there is an SMDC community close to every LRT and MRT station.
There's the Unified Grand Central Station near SMDC's Grass Residences within the SM City North EDSA complex, and Glam Residences in Sgt. Esguerra, Quezon City, for instance. The long stretch of MRT 3, meanwhile, is dotted with other SMDC projects.
SMDC's Fame Residences is near the MRT 3 Shaw Boulevard Station, while Light 2 Residences is connected to the MRT 3 Boni Station via an exclusive elevated walkway.
There's also the Makati Intra-city Subway project which will be connected to the MRT 3 line, and will have stations a few steps away from SMDC's Air Residences and Lush Residences along Ayala Avenue extension, and Red Residences in Chino Roces, Makati.
People living in SMDC's master planned vertical communities don't have to endure the heavy traffic during rush hours. They can also spend more time with their loved ones as they don't waste their time in traffic.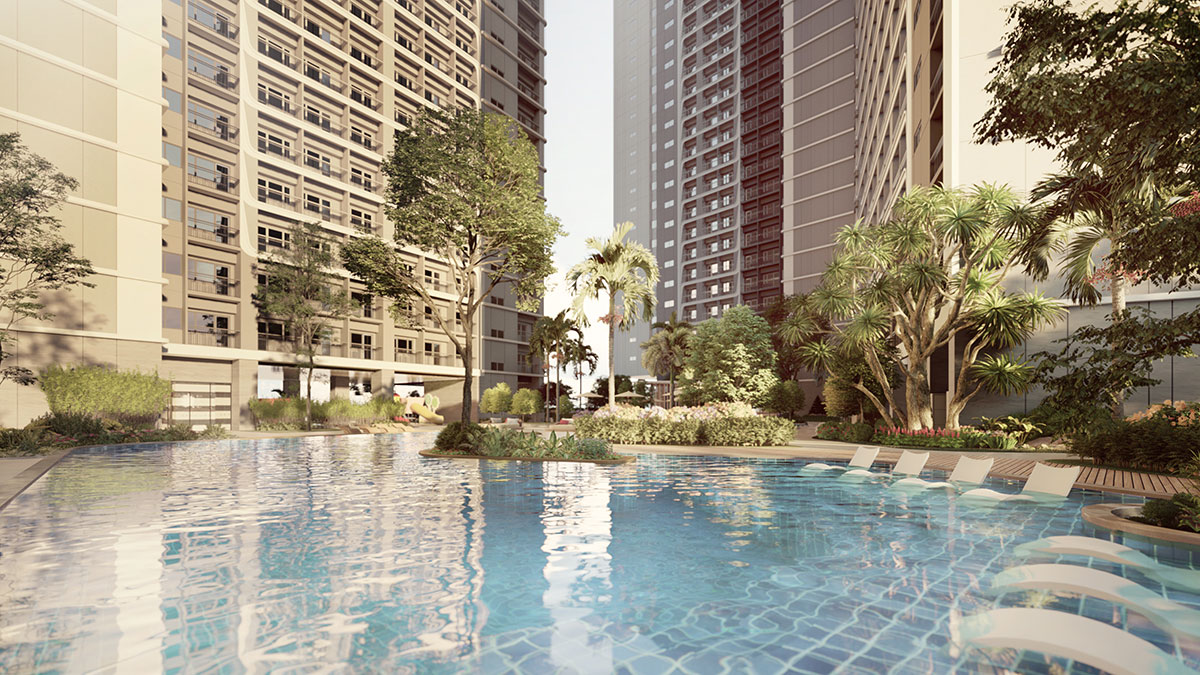 Commuting to work, to school, or to any of the country's airports is convenient, and going out to buy essential needs such as groceries is also just an elevator ride away because SMDC residential developments have commercial establishments integrated into the community, or are right beside an SM Mall.
Thus, people can spend more time with family and friends, or pursuing their passions in life, instead of wasting a lot of time in long commutes.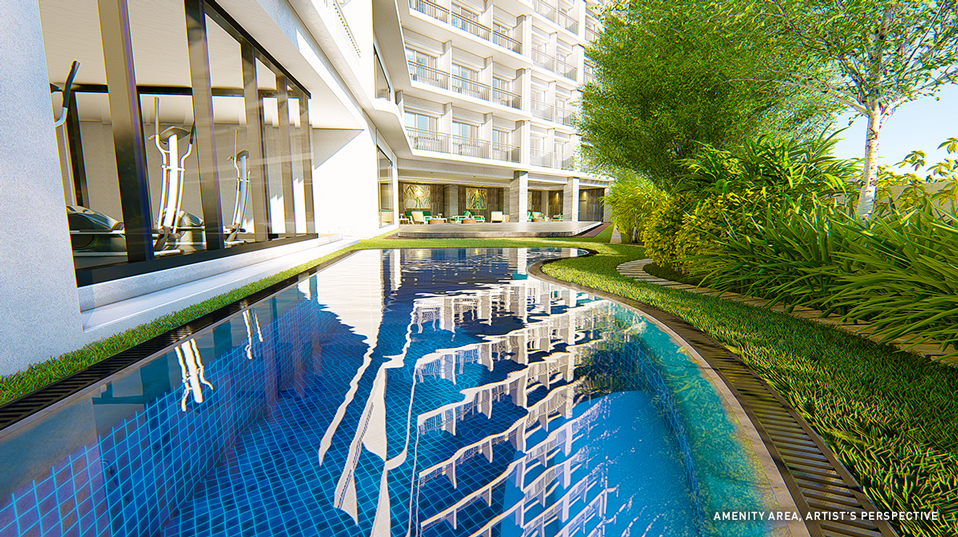 Unlocking Land Values
These ongoing transportation developments are sure to lead to an appreciation in land values.
This means that residents or investors with properties in the area will see the value of their SMDC homes appreciate over time. As it is now, even without the integrated transportation developments, property land values have been appreciating by six to eight percent—higher than returns offered by banks, and higher than the 6.1 percent inflation rate in June, making it an ideal hedge for the current economic conundrum.
As for the Pasay Monorail project, residents and owners of SMDC developments in the Mall of Asia complex also stand to benefit from the increase in land values in the area especially with SM Mall of Asia, the biggest shopping mall in the region, now one of the country's most popular lifestyle destinations.
Greater Connectivity
Indeed, as the past two years of the COVID-19 pandemic showed us, we want and we need a more connected kind of living—which means being more connected to our loved ones both physically and emotionally—and being connected to our homes and our places of work.
The future is all about being connected and SMDC responds to the call of the times.