SMDC Jade Residences: Epitome of effortless elegance
BY Manila Bulletin
• 7 min. read
Effortless elegance – a description often used but rarely understood. However, SM Development Corporation (SMDC) has perfectly captured this concept with the unveiling of Jade Residences, a stunning new address along Chino Roces Avenue in Makati City.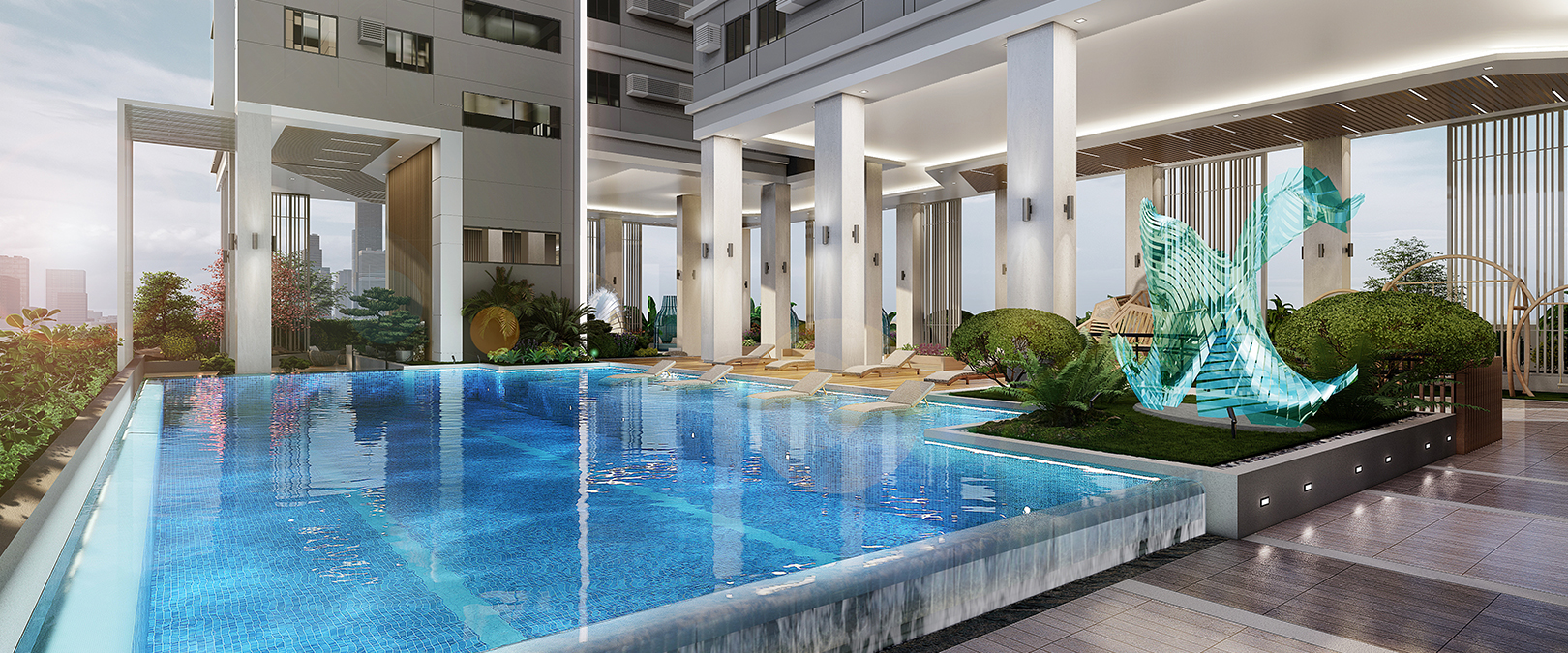 For SMDC, effortless elegance means seamlessly integrating design and luxury, combining comfort and convenience, and creating an atmosphere of refinement without appearing ostentatious.

In Jade Residences, effortless elegance is evident in every element, thoughtfully curated to exude a timeless appeal. This dedication to elegance ultimately benefits the residents, who can enjoy a refined lifestyle that elevates their quality of life, much like the precious gemstone after which the property is named.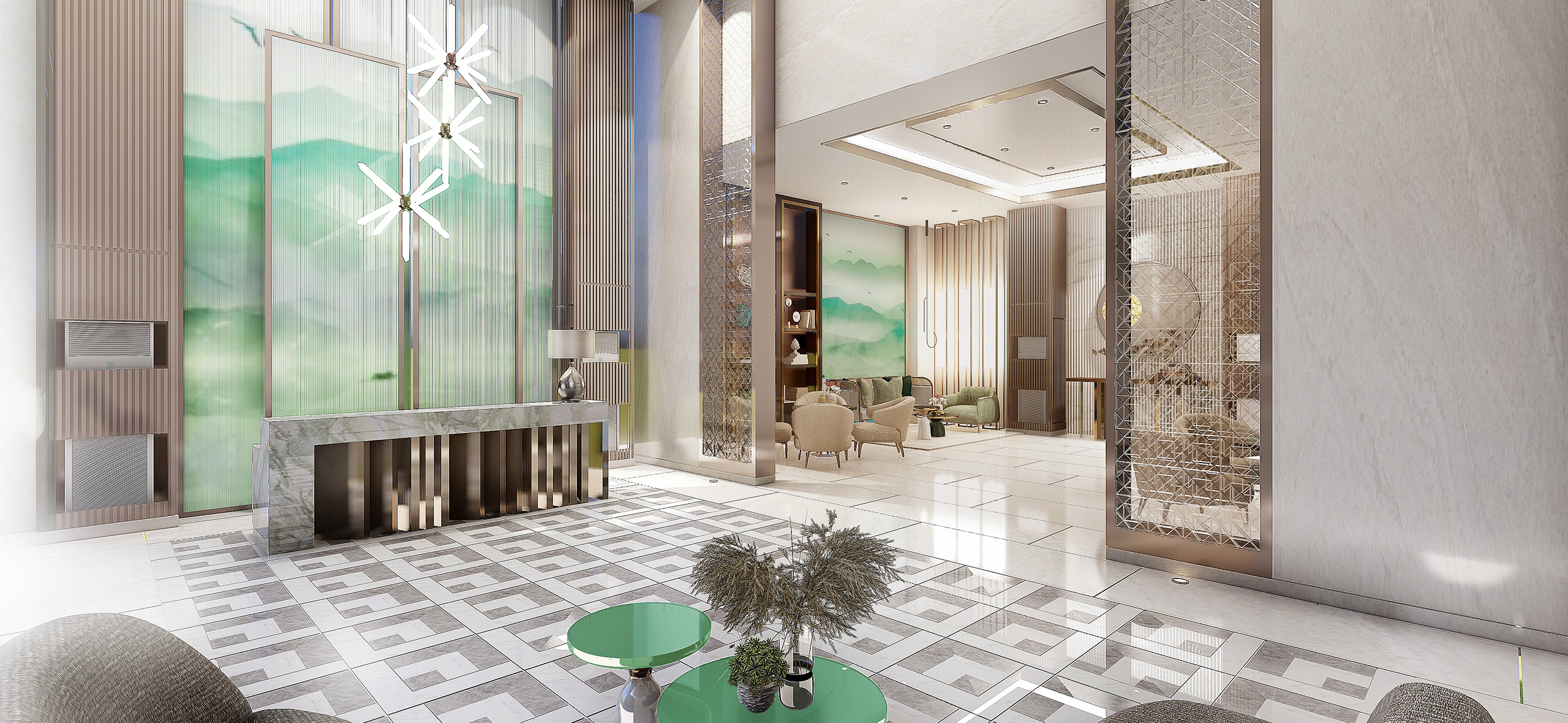 Premier location
Makati, the most premier Central Business District (CBD) in the metro, has always been a highly prized location for owning residential properties. With the rise of Jade Residences along Chino Roces Avenue, SMDC solidifies its reputation as a smart developer, choosing ideal locations for their projects.
Chino Roces Avenue itself is a thriving area with excellent connectivity to key destinations. Located just a stone's throw away from leisure areas such as the Mall of Asia Complex, Entertainment City, or Bonifacio Global City and NAIA Terminals, Jade Residences offers unparalleled convenience for its residents.
Moreover, major thoroughfares like EDSA, Buendia Avenue, Osmeña Highway, and Ayala Avenue are easily accessible, allowing for seamless transportation options. Proximity to the MRT Magallanes Station, EDSA PNR Station, and Buendia PNR Station further enhances connectivity, allowing residents to travel effortlessly north or south of the metro.
Chino Roces Avenue is poised to be developed into a dynamic mixed-use district called Makati Southwest Gateway. With its array of one-of-kind restaurants, bars, cafes, designer shops, and art galleries, this development not only offers an ideal lifestyle but also enhances the growth of land values in the area, making it an attractive investment opportunity.
Investors who have witnessed the success and value appreciation of SMDC's previous projects like Red Residences and Mint Residences should seize the opportunity to invest in Jade Residences during its pre-selling stage before prices rise as it nears completion.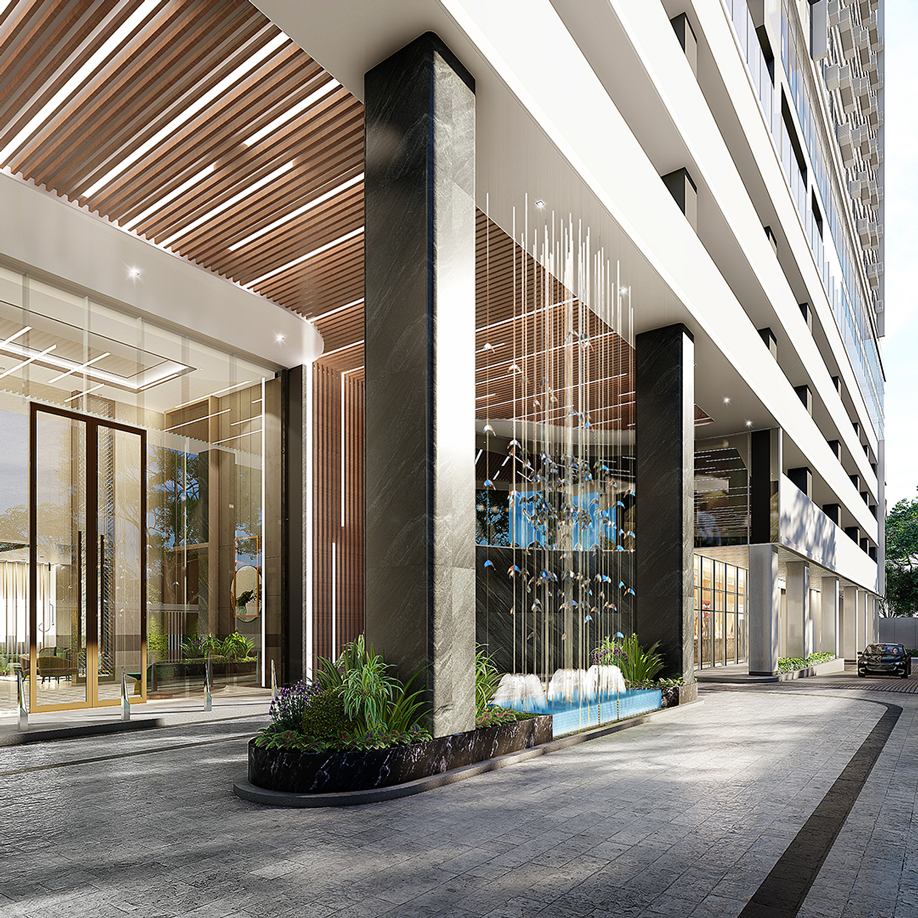 Effortless elegance
SMDC Jade Residences is meticulously designed to provide its residents with a lifestyle of effortless elegance. Inspired by the harmony, serenity, and wellness associated with the jade gemstone, this residential haven caters to career-driven urban professionals seeking a peaceful retreat after a long day of work.
The 34-story development offers studio, one-bedroom, and two-bedroom units. Every detail, from the luxurious jade-inspired interiors to the carefully planned amenities, contributes to creating a balanced lifestyle for residents.
Upon entering the grand lobby, residents are greeted by a sense of calm and sophistication. The modern East Asian style, with its fusion of jade colors, neutral earth tones, and ink-like wall murals, exudes a timeless elegance.
Within the lobby, the Tea Room provides a space for relaxation and rejuvenation, where residents can connect with like-minded individuals.
Amenities for overall wellbeing
Jade Residences offers a range of amenities that cater to the overall wellbeing of its residents. For those seeking tranquility, the Serenity Pool provides a sanctuary to escape the rush of everyday life. Additionally, the Therapy Walk, surrounded by lush greens and open spaces, offers residents a serene setting for rejuvenating walks.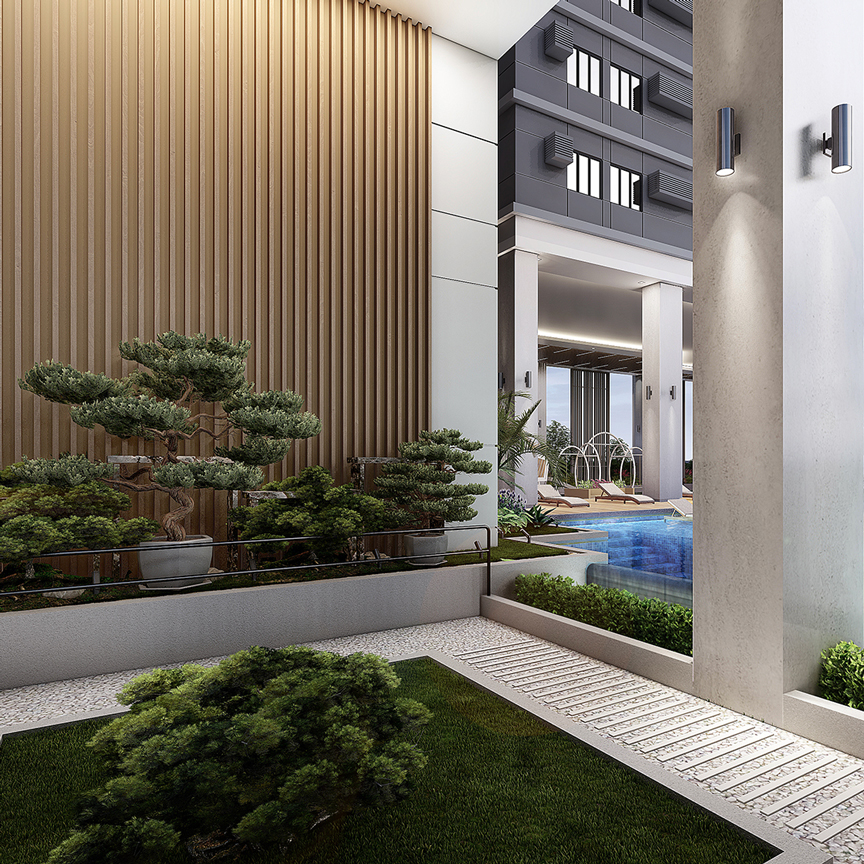 In the amenity lounge, birdcage-like sofas create cozy nests of comfort, immersing residents in a harmonious blend of nature and relaxation. Families will appreciate the kiddie pool and kid's play area, designed to ignite their creativity, and foster lasting memories of play.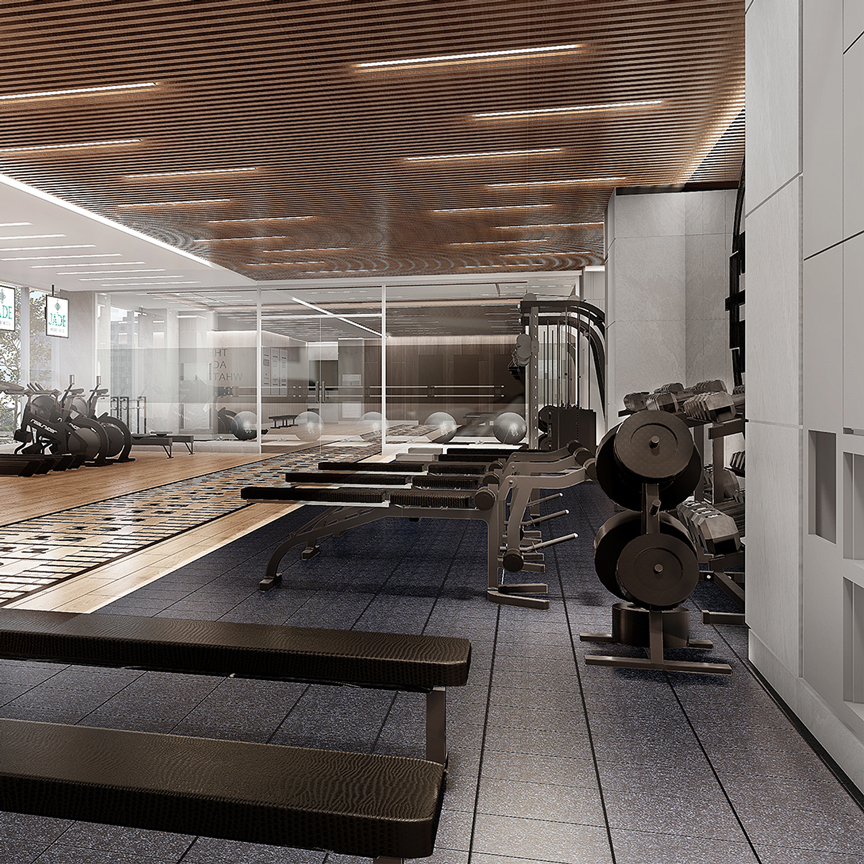 Fitness enthusiasts will find their wellness space in the fully equipped gym, where they can incorporate exercise into their daily routines.
Spa time is "me time" at Jade Residences. There is a Sauna Area, which adds an element of indulgence and wellness, and offers a blissful escape from the stresses of daily life.
For entertainment and socialization, the Media Lounge, Game Lounge, and Music Lounge provide inviting spaces where residents can unwind and connect with others in a vibrant atmosphere.
To elevate the living experience further, the breathtaking Sky Deck provides a captivating escape amidst the clouds, offering residents an unparalleled vantage point of the bustling cityscape.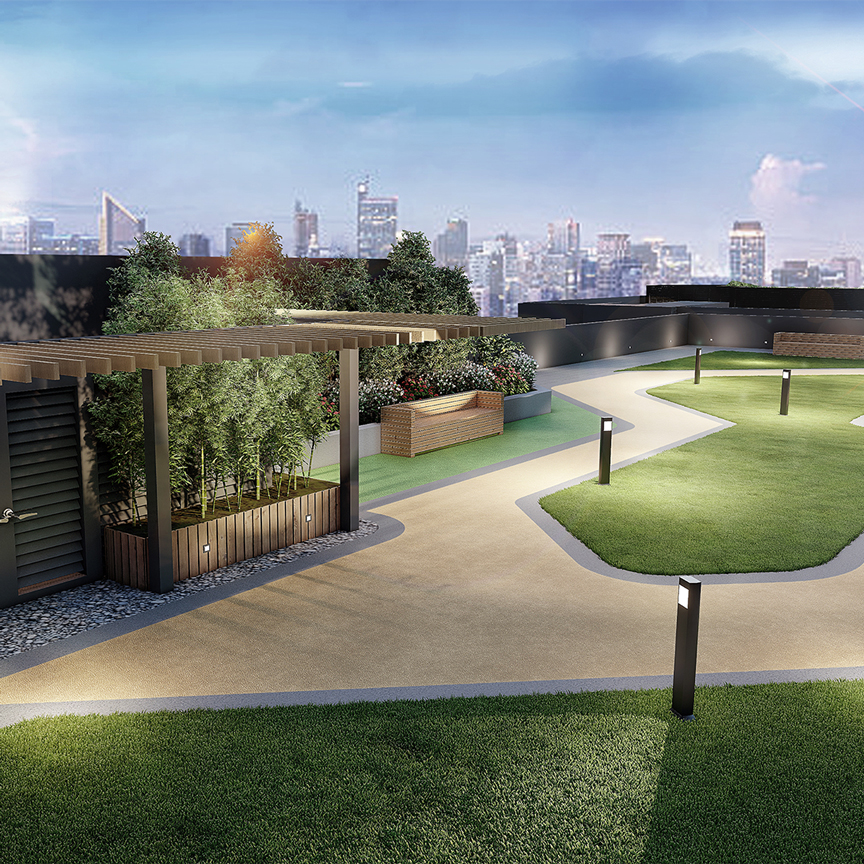 SMDC Jade Residences presents a remarkable opportunity to own a residential property in the heart of Makati's vibrant Chino Roces community. With its prime location, thoughtfully designed amenities, and the promise of effortless elegance, Jade Residences sets a new standard for luxurious urban living within a CBD. The property is truly a special find, much like the gemstone that holds a cherished place in a family's treasure.