SMDC rolls out programs to promote Disaster Risk Reduction
BY Inquirer.net
• 8 min. read
With a thorough understanding of the Philippines' urban landscape and the risks it is exposed to as one of the most disaster prone countries in the world, SM Development Corporation (SMDC) has long been a forerunner in the development of sustainable, resilient communities.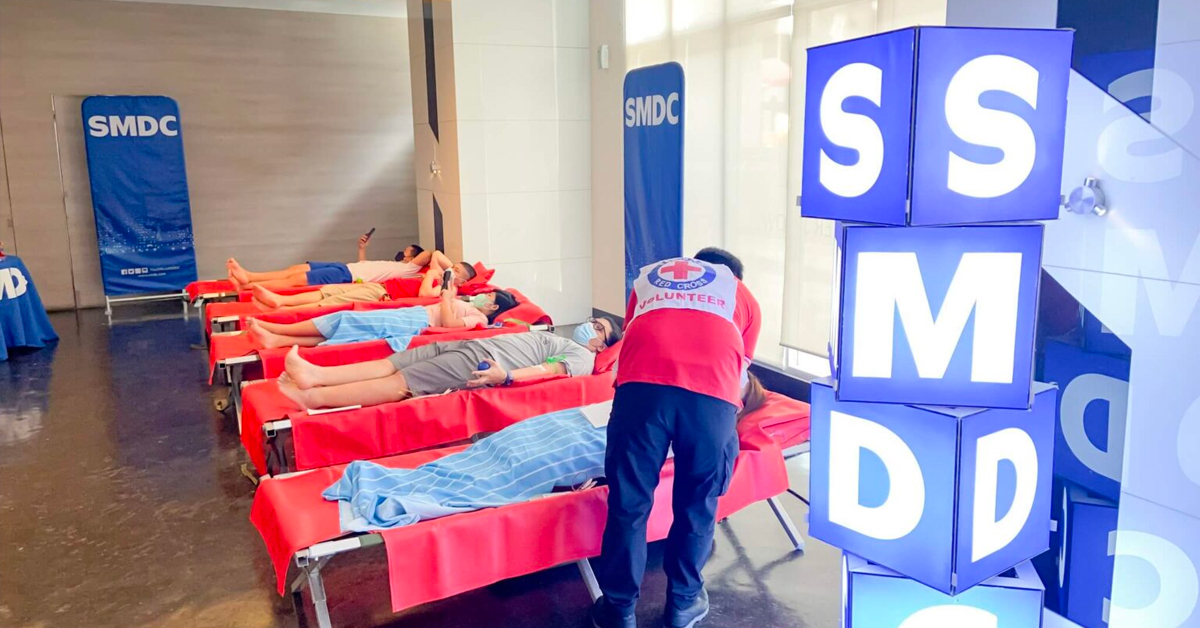 Ready to Rescue
Recognizing the value of a strong social fabric in building resilience, SMDC recently launched "Ready To Rescue," a disaster-preparedness training program that aims to educate more Filipinos on the impacts of climate change, and the knowledge and skills needed to effectively respond and recover from disasters.
In partnership with Philippine Red Cross, City Disaster Risk Reduction and Management Offices (CDRRMO), and its Quick Response division, SMDC gathered members of the local government and community volunteers for a two-day training session in Iloilo and Bacolod.
Rene Tamayo, Barangay Tanod Team Leader of Brgy. Granada in Bacolod City, was one of the many attendees of Ready to Rescue's Bacolod leg. When it comes to averting the loss of life and damage to property, he said: "I now realize that unpreparedness is not an option."
Meanwhile, Alfredo Talimodao Jr., Chairman of Brgy. Granada, said as a community leader, he found early warning systems, as well the timely and effective dissemination of information, to be imperative. "[I plan] to collaborate with local authorities and fellow community members to establish a comprehensive disaster response plan, focusing on improving communication channels and educating others about the importance of preparedness," said Talimodao Jr.
The training introduced concepts such as the DRRM system and the Incident Command System, which enable a systematic response to disasters. Demonstrations and practical knowledge were provided on fire, earthquake, flood, and tropical cyclone survival and evacuation, simple first aid for injuries, and basic life support. A Disaster Control Group was also developed during the sessions.
Good Guys Help Save Lives
Did you know that one bag of blood can save up to three lives? In times of medical emergencies, emergency surgeries, and critical treatments, a reliable and adequate blood supply can make a life-saving difference.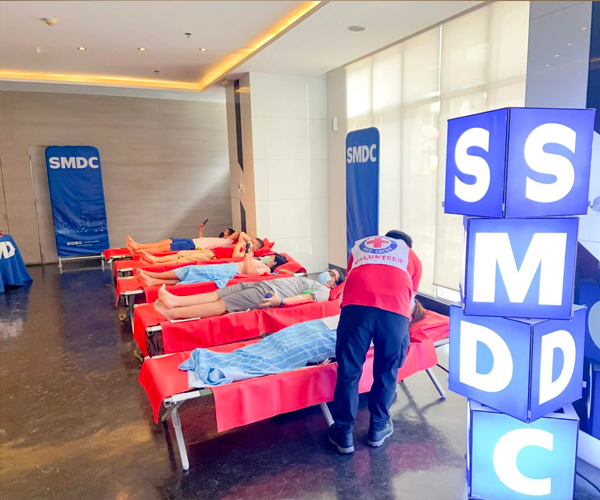 Steadfast in its partnership with Philippine Red Cross, SMDC is a leading advocate of blood donation. Through their "Good Guys Help Save Lives" initiative, SMDC empowers residents, tenants, employees, and members of neighboring communities to help address the persistent challenge of blood shortages in healthcare facilities through blood donation.
Regularly conducted in different SMDC properties and SM offices across the country, the "Good Guys Help Save Lives" initiative not only raises awareness on the importance and benefits of blood donation, but also fosters a culture of care and compassion.
A shared social responsibility
At the core of disaster risk reduction and management is the idea of shared social responsibility. Climate change is a global concern that knows no borders. It affects ecosystems, economies, and livelihoods on a global scale. As such, it demands a collective, "whole-of-society" response from individuals, businesses, and governments.
A recipient of Carousell Property Awards' "Best Developer for Building Sustainable Communities" and Dot Property Philippines Awards' "Special Recognition for Corporate Social Responsibility," SMDC seeks to be a partner in nation-building in all aspects — advocating for humanitarian agenda, pushing sustainable development forward, and strengthening public-private partnerships to help make the Philippines more resilient.
From master-planning its projects based on global standards, to creating avenues for individuals to actively participate in safeguarding communities — SMDC leverages on its expertise in real estate development to make a meaningful impact in the attainment of a resilient and sustainable future.
To know more about the SMDC, follow them on Facebook, Instagram, YouTube, Twitter, and Tiktok, or visit the SMDC website.